Find 10'x20' Storage Near You
Commonly Asked and Answered Questions About 10x20 Self-Storage Units
Company Name is your local provider for all things storage solutions. We have many locations available for you to rent a 10x20 storage unit from and we offer some of the best prices around. We know that choosing the right size storage unit can be difficult, especially if it is your first time renting one. Below, we invite you to browse through some of our most commonly asked and answered questions about the 10x20 unit. We believe that these FAQs will help you decide as to whether the unit is perfect for your needs.
Short-term or long-term, we are here to help you. If you have questions about our storage units or you would like to rent one, please do not hesitate to reach out to us today! We are happy to help you navigate the different sizes and options.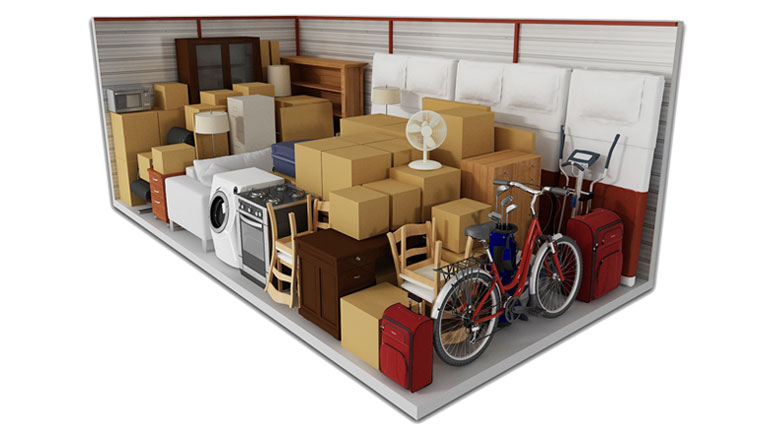 Learn More About 10x20 Storage Units
How big is a 10x20 storage unit and what can I store in it?
A 10x20 storage unit is 10 feet in width and 20 feet long, which provides you with 200 square feet of storage space. Many storage units have an eight-foot ceiling, which gives you a total of 1,600 cubic feet of space to store all your items. You can store your items on the floor or even stack them to maximize the space you have.

To provide you with a visual, a 10x20 storage unit is equivalent to the size of a one-car garage, which means it is spacious inside. Fitting your furniture, appliances, and home inside one of these units is a piece of cake. When thinking about the size of the unit itself, it is estimated that you can fit about 5 rooms within the unit itself – that is a lot of furniture. Some of the most commonly stored items include air conditioners, washers and dryers, king mattresses, complete bedroom and living room sets, dining rooms, TVs, jet skis, small tractors, and more.

Have an item you want to store but unsure if it will fit in a 10x20 unit? Give us a call.
Can I store my car in a 10x20 storage unit?
If you are looking for a solution to store your vehicle, you have found it. A 10x20 unit is the perfect solution for storing a small vehicle. While most smaller vehicles will fit, some larger sized trucks and SUVs will not, so it is important to understand the dimensions of both the vehicle and the unit. With that said, if you plan to only store your vehicle in the 10x20 unit, it is a good option. If you want more room or have more items to store, you should opt for a larger unit.

When renting a storage unit for a vehicle, most facilities require that the vehicle be in working order, be insured, and be registered.
Does my 10x20 storage unit need to be insured?
Each facility varies in its requirements, so it is important to speak with the facility location you plan to rent your unit from. In most cases, you will need to provide some form of insurance to cover your stored items within your unit. If you do not currently have homeowners or renters insurance, you can often purchase an affordable policy through the storage facility.
Do I need to worry about pests with an outdoor 10x20 storage unit?
Most storage facilities provide pest control on the property and pests are not usually a problem. To help reduce the risk of pests, you can apply your own pest control measures inside of your unit and you should avoid storing any food within your outdoor unit.
How secure is my 10x20 unit?
Security is a top priority at any storage facility. If you rent an indoor 10x20 unit, you will find that most are extremely secure. They often require a code to get into the building and you will apply a lock to the outside of your unit to prevent any unwanted access. In addition, some facilities provide alarms on the unit doors and others provide indoor surveillance systems. Outdoor units are secure as well and require you to secure them with a lock. Usually, storage facility properties are fenced off, require an access code, and have both security cameras and bright lighting to help ensure good security.
How do I know exactly how large of a unit to rent?
This can be tricky. We do our best to provide you with an idea of how much and what you can fit into the different sized units. However, there may be a time when you just do not know how large of a unit to rent and that is okay. Our team can assist you in determining what your needs are and how to meet them. If you plan to rent a storage unit and you find that your items may just fit, we recommend that you upgrade to the next size to provide yourself with an adequate amount of room inside the unit.
Can I access my unit at any time?
Yes and no. Some storage facilities do have specific times where access is allowed, and these times usually run from 6:00 am until about 10:00 pm but may vary somewhere near those hours. Other facilities do offer 24-hour access, which allows you to go onto the property and get your items any time of the day or night. If you are looking for 24-hour access, be sure to ask about their access hours and times before you rent a unit.
Learn More About 10x20 Storage Pricing and Renting
How much will a 10x20 storage unit cost me a month?
The exact cost of a 10x20 storage unit will depend on the availability, location, and amenities of it. There is no one price for every single 10x20 storage unit. With that said, there are many discounts and specials available to help make the cost of renting a unit more affordable. Some of the specials that you may be offered include a month free or free move in.

If you would like to learn more about the exact cost of a specific unit, please reach out to our team today and we will assist you.
Do I need to rent a 10x20 storage unit for a specific amount of time?
No. In general, most storage unit facilities offer a month-to-month lease option, which means that you rent the unit for the months that you need it and when you no longer need the unit, let the office know.

Locking you into a contract is not the right solution to your storage needs and we get that. If you do plan to leave your unit, most facilities ask that, out of courtesy, you provide at least a week's notice.
What documents or items are required for me to rent a 10x20 storage unit?
There will be some documents required of you when you rent a storage unit. First, you will need to provide us with a driver's license or some form of identification. Second, you will need proof of insurance, unless not required. Thirdly, you will need a form of payment to keep on file and payment for the first month that you plan to rent. Lastly, you will need a lock for your unit.